Expert probate genealogy research services for Australian and international estate representatives
What is a Probate Genealogy?
Probate genealogy is genealogical research that sources relevant evidence and utilises genealogical methodology to ascertain beneficiaries in connection with a deceased estate or trust. It is used to establish entitlements to an intestate estate or to locate or establish the living status of missing beneficiaries or members of a class of beneficiaries for a testate estate.
About Us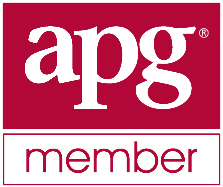 What our clients are saying
As a practitioner with 30 years' experience one of the skills that is acquired over time is to know when to delegate matters to those more competent than yourself. I had the good fortune to come across the practice of Ms Schaefer just having taken instructions on a particularly complex Letters of Administration matter in which the applicant had been born in Italy and over the course of his lifetime maintained only the faintest of an official footprint (which in itself was inconsistent). His ability to live off the grid was only matched by his deceased brother.
Jim Kartsounis, J K Kartsounis & Co
I write this testimonial for Charlotte Schaefer to whom I have given instructions to carry out estate genealogy research in a matter of some complexity for the purposes of an application for Letters of Administration on intestacy.
Burridge & Legg Solicitors
Going through Charlotte for a genealogy report was an incredibly easy process. Charlotte was helpful, communicative, and responsive through the whole process, as well as transparent about cost and time. It was clear she was knowledgeable about Letters of Administration, Wills and Estate and the Supreme Court requirements, so she was able to provide us with the best and most accurate advice. We will not hesitate to use her services again in the future and couldn't recommend her highly enough.
Charlotte Schaefer is our best kept secret! We had heard Charlotte had finished up as Genealogy Unit Manager at NSW Trustee and Guardian and started offering genealogy consulting services to legal practitioners, so we engaged her to assist with a court requisition for an application for a grant of letters of administration. Her impressive probate genealogy skills and expertise lead to the issue being quickly and efficiently resolved and the appropriate evidence being put before the court.